What is MT. Atlas Mastic Tree?
MT. Atlas Mastic Tree (Pistacia Atlantica Desf) belongs to the genus pistachio and is a wild species. A large quantity of its fruit is exported to Europe and Asia every year.
Botanical characteristics
It is a tree 2 to 7 meters tall with a dense and almost spherical crown. Rarely seen as a shrub. The leaves are deciduous and have a crest. The leaflets are variously shaped, e.g. circular-ovate, rectangular or lanceolate, with or without a point, with a ciliate margin and the rest is glabrous. The inflorescence has a panicle. The fruit is 4.5 to 8 mm long and 5 to 8 mm wide and consists of an oily, firm and small seed. The fruit first turns pink, then red and when fully ripe it turns green.
Pharmaceutical organs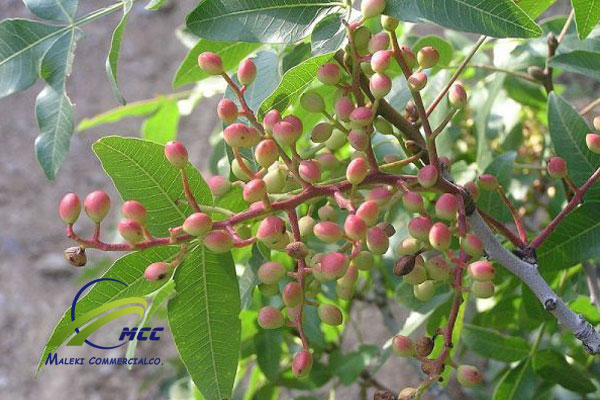 Geographical distribution
Global distribution
This plant grows in Iran, Turkey, the Caucasus and Anatolia.
Distribution in Iran
This plant grows as a wild species in Gilan, Azerbaijan, Lorestan, Hamedan, Fars, Hormozgan, Sistan and Baluchestan, Kerman, Yazd and Khorasan.
MT. Atlas Mastic Tree species
Atlantica spp.
Terbantina spp.
Pistacia Lentiscus
Mutica spp.
Khinjuk spp.
Oleosa spp.
Vera spp.
Verestina spp.
Sinesnsis spp.
Phillipinensis spp.
Formosana spp.
Mexicana spp.
Cabolica spp.
Orientalis spp.
Palalestina spp.
Saporthae spp.
In Iran, there are only three species of the mentioned species, namely:
1- Pistacia Vera L
2- Pistacia atlantica Desf
3- Pistacia Khinjuk
Economic Value of MT. Atlas Mastic Tree
As an important export species, this species can play a great role in the economy of mountain inhabitants and forest dwellers.
This plant species is one of the best species of Zagros mountain due to its adaptation to adverse environmental conditions and the export value of the gum and fruit of this tree, in addition to protecting the soil, regulating surface water and preventing drought.
Unfortunately, this plant is in danger of extinction due to overgrazing, illegal logging and smuggling.
Planning the cultivation of this species is the best way to revive this wild species.
Cultivation methods for MT. Atlas Mastic Tree
1- Sowing seeds in plastic pots and transplanting the seedlings to the main field (indirect cultivation).
2- Direct sowing of seeds on the main field.
Indirect cultivation
In indirect cultivation method, seeds are planted in plastic pots and two thirds of the pots are filled with moist soil. Then, 2 to 3 seeds are cultivated in the depth of about 3 to 4 cm.
The pots with the seeds should be placed in a greenhouse or on a hard surface (mosaic).
After sowing the seeds in the pot, the soil should be kept moist by regular irrigation (twice a day) with praying them.
After germination, the quantity of irrigation is increased, while its frequency is diminished. Then, after one or two years, the seedlings are transferred to the main field for cultivation.
Direct cultivation
In this method, the seeds are sown directly into open space after the first rain in autumn and when the soil is moist.
If the seeds are planted under mother trees or nurse plants, the species will successfully revive.
Select a suitable planting site, dig a pit 20 cm deep, fill it with 8 cm of soft soil, and then place 3 to 4 seeds in the pit and cover with 4 cm of soil.
The extra space in the pit is to collect water and shade the seedlings.
In areas with adequate rainfall, seeds are more likely to germinate if sown directly.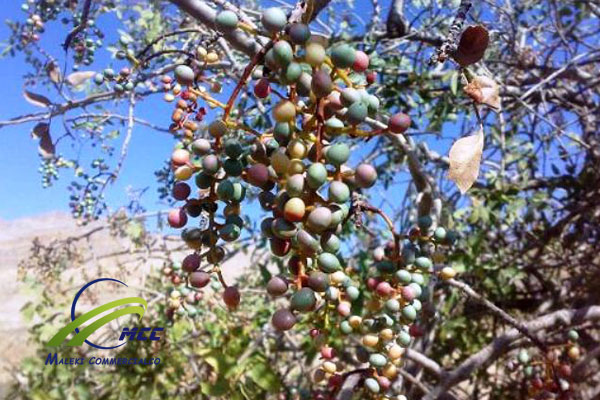 Characteristics of seeds for cultivation
Seeds should be collected from the tallest and most beautiful dominant or nearly dominant tree in the canopy.
It is best to collect seeds from middle-aged trees.
Large, fleshy seeds germinate better than small seeds.
Seeds should be obtained from locals and received sufficient information on seed quality and potency.
To determine which seeds are suitable for cultivation, their vegetative viability can be measured in a laboratory.
Seed treatment
What is seed treatment?
Seed treatment creates the conditions for seed germination and breaks the dormancy of buds.
The seeds that do not germinate after full growth are called dormant seeds. Some physiological changes must take place for germination of these seeds.
If suitable conditions are provided in the laboratories or in the treasury, the time during which the seeds are dormant can be shortened.
Cold treatment (stratification)
After selecting seeds with high vegetative vigor, remove the green skin of the fruits and soak it for 24 to 48 hours.
MT. Atlas mastic tree seeds require a cold period to germinate.
A cold period in the fall and winter creates the conditions for the seeds to be stratified, so they can germinate in the spring.
Seeds sown in plastic pots are placed in plastic bags and stored at 4 to 6° C for about 20 days to accelerate seed germination.
Acid treatment
In this method, carried out in a laboratory by specialists, the seed is placed in an acid solution which remove the hard shell and accelerates germination.
Disinfection of the seed
Before sowing, the seeds are disinfected with a fungicide such as Benomyl, which is used at two parts per thousand.
Time of sowing
Depending on the climatic conditions of a region, the time of sowing varies. In colder regions it is sown in late autumn, while in warmer regions it is sown in late October to mid-November.
Consumptions (fruit and gum of MT. Atlas Mastic Tree)
Perfume making
Plasticization
Printing industry
Leather manufacturing
Chewing gum production
Production of toothpaste
Food industry
Pharmaceutical industry
Medicinal properties of of MT. Atlas Mastic Tree
Antimicrobial
Increased appetite
Strengthen sexual power
Acne treatment
treatment for diarrhea
Treatment of anemia
Treatment of lip cracks
Treatment of foot cracks
Treatment of joint pain
Treatment of osteoporosis
Treatment of gastric parasites
Treatment of skin wounds
Treatment of frequent urination
Treatment of skin problems
Strengthen hair
Lower blood sugar
Cholesterol lowering
Reduction of cardiovascular diseases
Strengthen the immune system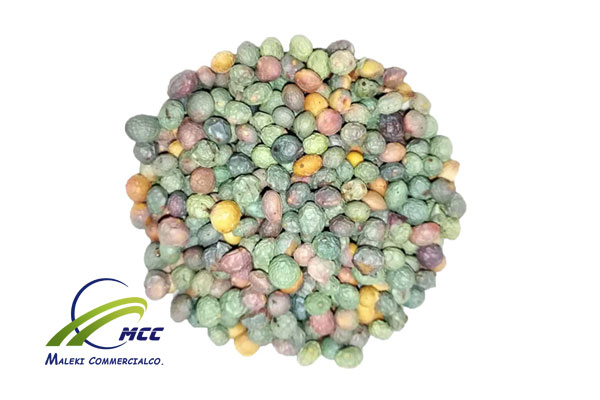 Maleki Commercial, the largest exporter of Mastic Tree
Maleki Commercial is the largest direct exporter of Fruit and gum wild MasticTree in Iran and Asia. This company exports the best quality of this plant as per buyer's requirement in the form of EXW, FCA, CPT, CIP, DAT, DAP, FOB, FAC, CFR, CIF.
Our consultants can assist you with bulk purchases.
Mastic Tree price

Maleki Commercial exports Mastic Tree at the best price and quality under the
brand Elisso Sky to the Europe, Asia, and United States has already attracted several customers.
Supplier of Mastic Tree

According to buyer's requirement, Maleki Commercial imports the best quality of
this herb in the form of EXW, FCA, CPT, CIP, DAT, DAP, FOB, FAC, CFR, CIF.
Global export of Mastic Tree

Maleki commercial is one of the leading global exporters of Mastic Tree that have the most effective ingredients and best quality and price among other competitive companies. This holding has been very successful in exporting this plant to different countries without intermediaries.
You can rely on this company to provide the best quality products in sa standardized packaging when you need this kind of high-quality export