Information on fennel and fennel essential oil
Fennel introduction
Fennel essential oil is the dried fruit of the Foeniculum Vulgare Miller plant which contains at least 4% essential oil.
Maleki commercial exports best quality fennel seeds with ordered packs worldwide.
Fennel names in different languages
Scientific name: Foeniculum Vulgare Miller
English name: Fennel
German name: Susser Fenchel, Echter, Fenchel, Frauen Fenchel
French name: Aneth Doux, Fenouil
Arabic name: Razianj, Baarhelia, Barhelia, Shamrah, Shomar
Persian name: Razianeh, Ajoomeh, Razaneh, Badian, Badian sabz
The plant contains 1.4 to 4 % essential oil.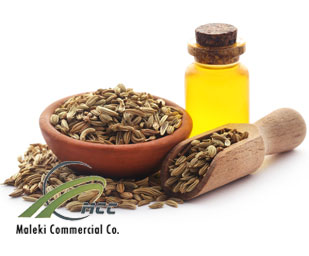 Fennel synonyms:
Aetheroleum Foeniculi
Funcho
Oleum Foniculi
Fennel essential oil characteristics for export
It is a colorless or yellow oil with distinguishable odor and bitter taste which is extracted from the fruit using water vapor distillation method.
The essential oil contains Anethole (about 50-70 %) and approximately 20% Fenchone (C10 H16 O).
Solubility: one part of the premium quality type is soluble in alcohol 90%. If the solid type is to use, it should be melt and mixed prior to use.
The chemical composition of the seed fennel essential oil include:
Limonene
Alpha – Pinen
Beta- Myrcene,
Alpha
Phellandrene.
The main compartments of the inflorescence essential oil are Caryophyllene Oxide and Para- Cymene.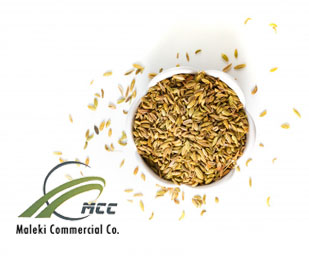 Fennel seed products for export
Concentrated fennel extract (B.P.C 1949)
Composition: 2 ml essential oil, 60 ml alcohol (90%), water up to 100 ml. Dosage use 1-3 ml.
Bulgarian pharmacopeia trends a similar product with 20% poly soriate20.
Fennel extract composition:
concentrated fennel extract 2.5 ml
cooled boiled water 1000 ml.
Applications
Fennel use
Fennel and disease preconditioning
The essential oil is stomach strengthener, menstrual, breast feeding enhancer for mothers, agalactic, appetizer, anti-spasm, anti-microbial and urinary.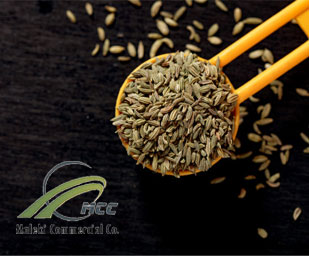 Fennel essential oil and medical uses
Fennel seeds have different uses in medicine. Fennel root contain coumarin and boiled root can be used for patients with rag blockage.
Fennel is native to Iran and we have the best quality in our country. We guaranty the highest quality for all our products. Maleki commercial exports fennel seed and essential oil with best price globally.
Amazing fennel health benefits
Fennel enhances young girl growth due to women sexual hormones within it. It is sedative and leaves are urinary activator. Root extract is laxative. Some experts recommended fennel oil for arthrosis pain relief. Seed tincture is good for asthma remedy.
Maleki commercial as the biggest fennel and Essential Oil Export Company utilizes new cultivation methods with advanced advice of experts over the world.
Fennel essential oil use
It also acts an aroma anti-inflammatory and medical also cosmetic uses. The application dose for adults is recommended 0.2 to 0.3 ml.
Maleki commercial produces fully organic fennel with international standards in huge amounts and markets in ordered packs to Europe, Asia and America after essential oil extracting.
Essential oil storage
Keep in cool places in packages away from light.
Fennel essential oil price in Iran
Maleki commercial exports pure and organic fennel essential oil to Europe, American and Asia, under Elisso sky's brand with best price willing to gain more satisfaction for its customers.
Fennel essential oil supplier in Iran
In order to produce fennel essential oil for commercial aims, large acres are cultivated and plants are grown with no chemical fertilizer under control of international experts. The essential oil is extracted using fully modern apparatus. Customer satisfaction and quality supply is on the main aims of Maleki commercial company.
Fennel essential oil export in Iran
Maleki commercial company exports premium quality fennel essential oil as EXW, FCA, CPT, CIP, DAT, DAP, FOB, FAC, CFR, CIF in order to consumer demand.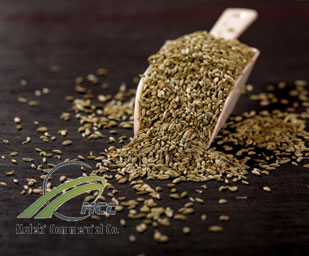 International export of Fennel essential oil
Maleki commercial exports best quality fennel essential oil with high tech modern and equipped apparatus using premium quality seed, expert advises and international standards. These essential oils are then prepared in ordered packs and send worldwide to different countries from Europe, Asia to Europe.