Dried leaves of the Senna Italic Miller from the Fabaceae family.
Senna leaf properties for export
It is a herbaceous perennial plant, hairless stem, green in color, leaves are broad and ovate shape and flowers are yellow, white and pink.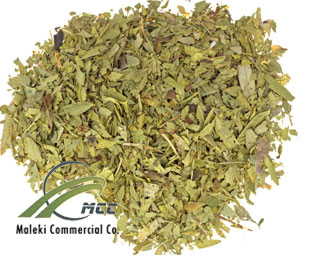 Best Senna composition for export
Iranian type leaves contain 2% hydroxy Antracene glycosides. The purgative property of plant is due to Sennoside A and Sennoside B. Leaves contain approximately 12% calcium oxalate. Iranian type leaves also contain saponin, polyphenolic compounds and tanins. Most important composition is known to be Antracene.
Where does Senna grow?
It grows in Iran, India, Saudi Arabia, Egypt, Somalia, Sudan, Pakistan and Senegal. In Iran it is found in southern provinces such as Bushehr, Sistan va Baluchestan and Hormozgan.
Maleki commercial have specified large acres of natural land organically without any chemical fertilizers under expert advice. Required seeds for cultivation is produced by the research and development department of the holding and best quality it leaves are professionally produced and exported in this company.
Senna leaf and constipation remedy
Leaves have a laxative habit and is suggested for constipation remedies and intestine discharge before therapeutic operation. It is also used for patients before colonoscopy.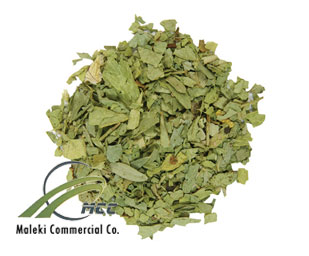 Senna leaf and traditional medicine use
It plant have a warm and dry nature according to traditional medicine specialists and is recommended for many diseases.
It leaves boiled with olive oil is good for backache and hemorrhoids.
It is also suggested for following disease remediation:
Hair loss remedy
Hair lice remedy
Continious itching
Liver, bile and spleen disorders
Warm intestine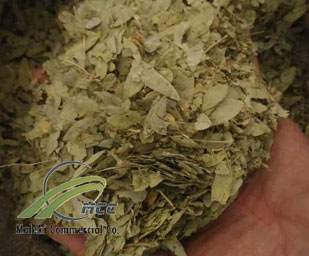 Maleki commercial, the biggest Senna exporter
Maleki commercial is the biggest exporter of Senna leaves in Iran and over the world. Maleki commercial exports coriander seed according to customer demand in forms of EXW, FCA, CPT, CIP, DAT, DAP, FOB, FAC, CFR, CIF.
Senna leaf global export
Maleki commercial, the global exporter of it leaf with highest active ingredients, maximum quality and lowest price among all companies. This holding has gained a lot of success in this trade to many different countries. If you need premium quality this plant you can buy best standard qualities and packs with high confidence.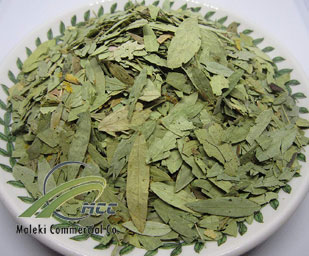 Senna leaf price in Iran
Maleki commercial exports best price Senna leaf through Elliso sky brand to the world and gained a lot of customers and high rate of satisfaction today.
Senna leaf supplier in Iran
Maleki commercial is ready to sell Senna leaves to customers all over the world. We guaranty all our products through sea, air or post export.
Maleki commercial is warrantor to its customers and answers through differnt contact ways. Customers are the main base of this company. We send all orders of our products worldwide with no doubt and lateness.
Senna names
Scientific name: Senna Italic Miller
English name: Senna
German name: Senne
French name: Sene De Syrie
Arabic name: Senna-alkaeb
Persian name: Senna, Senna koori, Koosan, Kaspind, Didival