What is common mallow?
Dried flowers of Malva sylvestris L. plants belong to Malvaceae family.
Botanical characteristics of common mallow
A biennial herbaceous plant, covered with simple or divided trichrome, round and alternative leaves, flowers are bright blue to purple in color.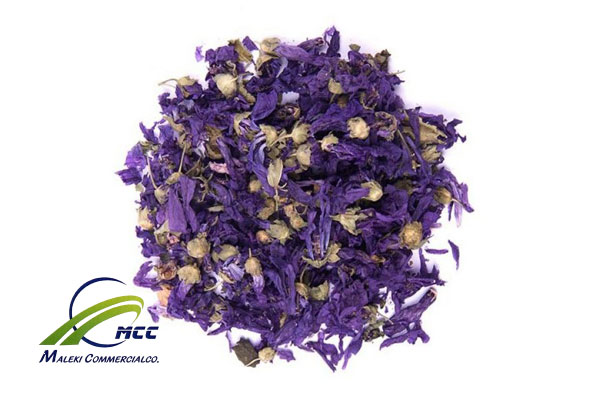 Chemical composition of common mallow
It contains a scale of mucilage, color compound called Malvine witch is decomposed to glucose and Malvinine through hydrolysis process.
L-Rhamnose, L-Arabinose and D-galactronic acid are among some other compounds within common mallow flowers.
Common mallow names
Scientific names: Malva Sylvestris L
English name: Common Mallow, Marsh Mallow, Blue Mallow
German name: Wild Malve, Malve, Rossmalve
French name: Meule, Mauve Sauvage, Grand,Mauve
Arabic name: Khabbazi, Al-dohma
Indian name: Khobazi, khobaji
Persian name: Panirak, nan kalagh, khtmi koochak, outpar-fochaku, pechku, kookar, pin direh
Traditional medicine name: Khobbazi, melokhia, khiro
Geographical distribution of common mallow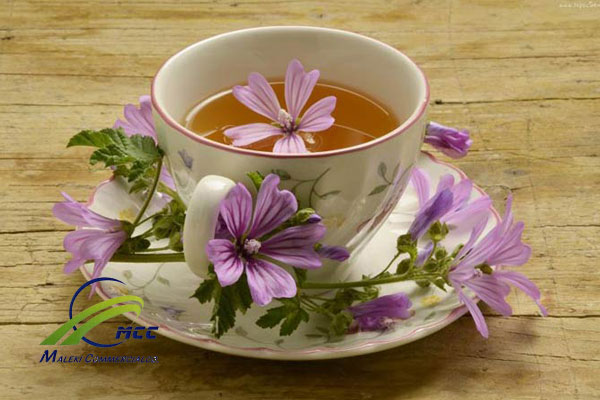 Global distribution
Europe, Southwest Asia, Mediterranean regions
Iran geographical distribution
It grows in Mazandaran, Isfahan, Gorgan, Khorasan, Tehran, Kordestan, Hamedan, Yazd, Kerman and Fars provinces.
Collecting time and method
The best time of flower collection in this amazing plant is summer and full bloom stage (June to September).Aerial parts are harvested in full bloom stage and dried in shade.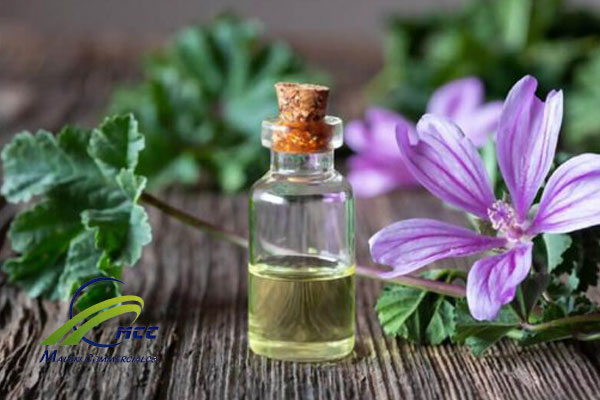 Medicinal and therapeutically properties of common mallow
Relaxation
Chest softener
Uterus tonic
Intestine pain and irritation
Throat and pharynx edem remedy
Lung infection treat
Cold and pertusiss treat
Urinary path disease remedy
Urinay bladder mocous layer infection treat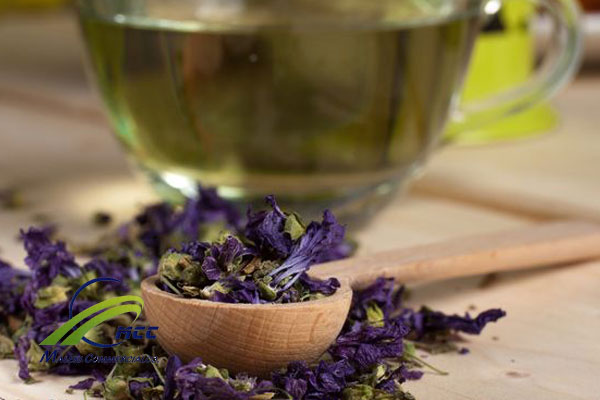 Medicinal properties of common mallow in traditional medicine
Kidney inflammation remedy
Bladder inflammation remedy
Stomach and intestine inflammation remedy
Burn treat
Jaundice and urinary path irritation treatment
What is bronchitis?
Major bronchitis path infection, which results in lung infection. These paths are responsible for transporting the air to the lungs. The inflammation of these paths will narrow the respiration channel gradually.
Bronchitis causes (reasons)
Sever cold
Smoking
Chemical agents use
Weak immune system
Stomach reflex
Air pollution
Application method for bronchitis treat:
Add a portion of common mallow dried flowers to 300 ml boiling water and drink after purification.
Maleki commercial, the biggest common mallow exporter
Maleki commercial is the biggest direct common mallow exporter in Iran and all over the world. This commercial offers all its products in form of EXW, FCA, CPT, CIP, DAT, DAP, FOB, FAC, CFR, CIF all over the world.
For major purchase, you may call our advisors.
Maleki commercial is the biggest global exporter of common mallow with highest active substances, best quality and price among all exporting companies. This big commercial has gain an incredible success in offering this medicinal genus to different countries directly.
If you need this precious high quality plant, you can order standard and confident packages with high level of trust.