That belong to Iridaceae family and it is known as the most expensive flavor and species of the world.
Saffron properties for export
This Plant is a perennial and stable plant, 15-30 cm height, resinous leaves and purple in color, flowers are pink to purple which ends in 3 sepals and 3 petals.
This plant bear a round tuber or corm like geophyte and underground stem have 2 hard and fleshy bulbs covered with brown membranes.
Maleki commercial exports different grade like super negin, negin, sargol and pushal in fully international standard packs with Elliso Sky brand worldwide.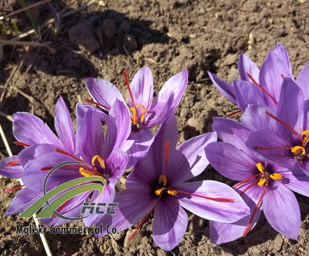 Best active ingredients and chemical compounds of saffron for export
That have a pleasant odor; safranol is the matter of odor in this plant. Minerals along with odor essential oil, terpinic with little cineol and 3 hitrizids, Picrocrocine, Crocine and Picroretine are present in that.
That corm contains alanine, respartic acid, glutamic acid, glucose and glycine.
Minerals containing in 100 g of saffron dry mater:
Sodium 148 mg
Calcium 111 mg
Potassium 1724 mg
Phosphorus 525 mg
Maleki commercial cultivates that in non-cultivated and not chemically fertilized land under expert control. Required corms for cultivation with highest active ingredients is produced via the research and development department of the holding and premium quality seeds organically and precisely produced are then exported.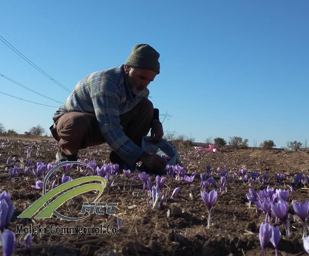 Where does saffron grow?
That is native to Iran and the best premium quality is therefore produced here. It grows mainly in Iran and a limited in Keshmir India, Spain, Afghanistan and Italy. In Iran is mostly grows in Kashmar, Torbat-e-heydarieh, Qaen, Ferdows and Tabas in Khorasan province. Cultivation is started in some parts of Shiraz and Lorestan recently.
Saffron standards for export
That standard was undertaken in France. For this purpose, every 50 styles have to be more than 0.277g weight. Each milligrams must add full color to 700 cm3 water and the water content should not exceed 13%.
Maleki commercial produces this odor material in a large scale according to international standards and all products are according international.
Quality evaluation of saffron for export
In order to evaluate the quality of saffron, the most expensive flavor worldwide, 3 parameteres must be examined:
Crocine:
the main factor of color is Crocine with chemical formula C44H64O24. It is soluble in water and this ability induced a wide range of use as an additive in food and medicine industries rather than carotenoids.
Color strength and the ability to add color is one of the quality evaluating parameters which is determined by spectophometer at 443 nm read.
Maleki commercial saffron contains highest Crocine content in the world.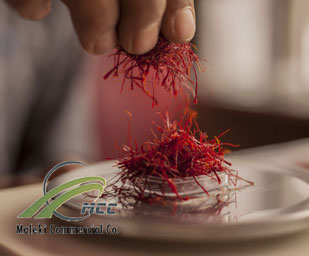 Picrocrocine:
this compound induces the bitter taste of saffron which can be formed as crystals. The chemical formula is C16H26O7. Glucose and aldehyde Picrocrocine called Safranol is formed from acid hydrolysis.
Safranol:
Safranol is the main and major constituent responsible for that odor.
Maleki commercial holding saffron contain highest safranol in Iran due to high quality corms and non-cultivated land.
Saffron and food industry use
That is most expensive flavor and taste worldwide due to its strong smell. The odor is in relation to essential oil and the safranol compound. This herb is used as an odor flavor in food industries.
Saffron and medicinal properties
That makes relaxation and deep sleep in night.
It is urinary enhancer and relives sourness.
Enhances sexual activities and behavior.
It regulates menstrual disorders and facilitates blood circulation.
Saffron and medicinal industry use
That is recommended for many diseases especially from traditional medicine.
It purifies and enhances the liver.
Anti-spasm and pain relief
That tea helps digestion process
Good for rectum and uterus pains.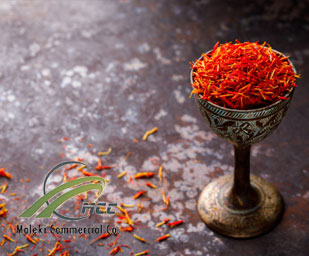 Incredible properties of saffron
That is anti-depression and brings happiness feel.
It is use for bronchitis remedy in medicine.
Relief cough and throat ache.
Anti-seizure
Good for post birth giving bleeding in mothers.
Maleki commercial the biggest saffron exporter
Maleki commercial is the biggest exporter of saffron in Iran and over the world. Maleki commercial exports super negin, negin, sargol and pushal types according to customer demand in forms of EXW, FCA, CPT, CIP, DAT, DAP, FOB, FAC, CFR, CIF.
Global saffron export
Maleki commercial, the global exporter of saffron with highest safranol, crocine and picrocrocine among all companies. This holding has gained a lot of success in this trade. If you need high quality saffron you can buy best qualities and packs with high confidence.
Saffron price in Iran
Maleki commercial exports saffron with highest active ingredient content to Europe, American and Asia, under Elisso sky's brand with best price willing to gain more satisfaction for its customers.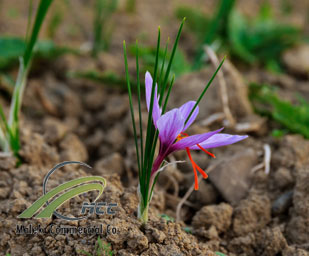 Saffron supplier in Iran
Maleki commercial is ready to sell high quality saffron to customers all year round. We guaranty all our products through sea, air or post export.
Maleki commercial is warrantor to its customers and answers through differnt contact ways. Customers are the main base of this company. We send all orders of our products worldwide with no doubt and lateness.
Saffron names
Scientific name: Crocus Sativus 
English name: Saffron , Crocus
German name: Echter Safran, Gewurzsafran, Safran
Arabic name: Crocoo, Alsaffron
Other names: Sheralzaghval, Grocoo, Najva, Raas, Keisar, Alzaghoon, Bakhvan
Necessary certificates for saffron export
Standard certificate
Plant and animal quarantine certificate
Sanitary and medical certificate
Export card
Export license
Packing list
Identification card or loyal lawyer to customs
Export request standards
Customer characteristics
Exporter characteristics
Loyal characteristics
Exporting country
Destination country
Trading conditions
Transporting method properties and loading place
Custom prices
Custom name
That characteristics from weight and type point of view