What is Dyer's woad?
Dyer's woad ( Isatis Tinctoria L.) belongs to the Cruciferae family. As one of the most important export plants, it can bring foreign income to the countries that supply it.
Botanical features
It is a perennial or biennial plant that grows 40 to 110 cm tall. It has thin branches that are glabrous or short haired. The leaves are thin at the base and have a full or serrated margin. It also has slender and lobed leaves, which are thin and white, and have thick, fleshy petioles at their lower part. The petals are 3 to 4 mm long. The fruit is a short siliqua that is 10 to 20 cm tall and 2 to 5 cm in diameter. The flowers are yellow and the roots are vertical and thick.
Pharmaceutical part
Leaves
Chemical compounds
This plant is a rich source of Isatan, Indical, Indoxyl, Labenzyme.
Geographical distribution
Global distribution
Dyer's woad grows in Iran, Europe, Iraq, Turkey, and the Balkan Peninsula.
Distribution in Iran
Species of this plant grow in the mountain of Alborz, Bakhtaran, Taq Bostan, Mazandaran, and other species of this plant in Kerman (Regan city), Sistan and Baluchestan, Khuzestan (Shushtar) and Yazd.
Consumption
Traditional Medicine
Pharmacology
Painting Industry
Cosmetics (herbal hair dye raw material)
Pharmacotherapeutic properties
Treatment of scurvy
Treatment of jaundice
Treatment of measles
Treatment of influenza
Treatment of dandruff
Relieve scarlet fever
Treatment of constipation
Healing wounds
Strengthen hair
Improves hair growth, softens hair
Prevention of bleeding
Treatment of purulent wounds
Treatment of skin wounds
Note: Please consult your doctor to use this plant for disease treatment.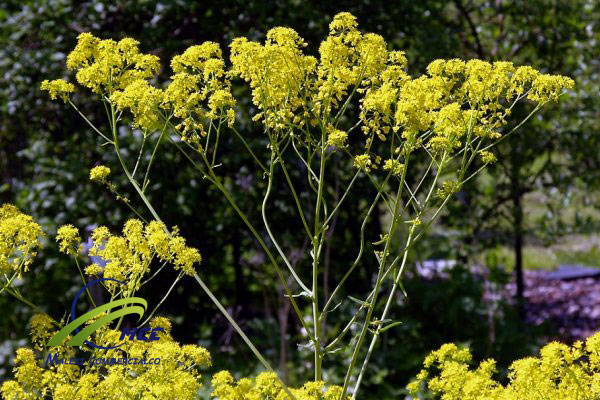 Cultivation and harvesting advice
Maleki Commercial has groups of professionals and trained experts who can assist farmers and investors in exporting medicinal plants at all stages of production from cultivation to harvesting and sale.
If you want to grow medicinal plants, invest in starting a medicinal plant processing factory, package and extract medicinal plants, you can contact our expert consultants
Our team of medicinal plant specialists and business plan consultants is one of the best in the field.
Supplier of dyer's woad leaves in Iran
According to buyer's requirement, Maleki Commercial exports the best quality of dyer's woad leaves in the form of EXW, FCA, CPT, CIP, DAT, DAP, FOB, FAC, CFR, CIF.
Maleki Commercial, the largest exporter of dyer's woad
Maleki Commercial is the largest direct exporter of dyer's woad in Iran and Asia. This company exports the best quality of this plant as per buyer's requirement in the form of EXW, FCA, CPT, CIP, DAT, DAP, FOB, FAC, CFR, CIF.
Our consultants can assist you with bulk purchases.
Global export of Dyer's woad
Maleki commercial is one of the leading global exporters of Dyer's woad extracts and leaves that have the most effective ingredients and best quality and price among other companies that export this plant. It has been very successful in exporting this plant to different countries without intermediaries.
You can rely on this company to provide the best quality products in safe and standardized packaging when you need this kind of high-quality export.
Dyer's woad price in Iran
Maleki Commercial exports Dyer's woad at the best price and quality under the brand Elisso Sky to the United States, Europe, and Asia and has already won several customers.